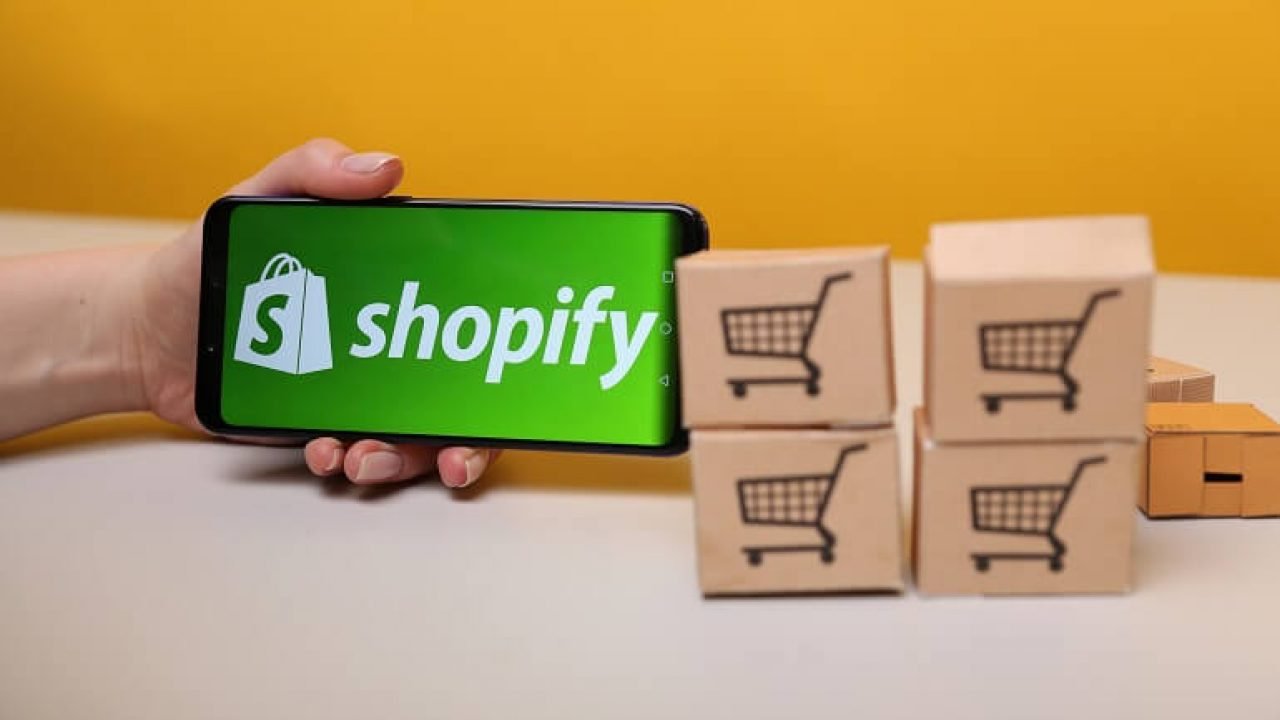 You've chosen to open your own Shopify store. But did you know that the great majority of e-commerce stores fail before their first anniversary?
It's simple to believe that your shop will not end up in the startup grave. However, the sad reality is that most unsuccessful businesses had promising beginnings. So, what causes Shopify stores to fail? Today, we'll take a close look at seven major flaws to help you.
We will also provide you with helpful advice on how to avoid falling into such typical mistakes. After all, we don't want to discourage you from pursuing your e-commerce goals. Kreationsites aims to inspire businesses and assist them in growing their online companies. Continue reading to learn how to be successful on Shopify for decades to come.
How Many Shopify Stores Fail?
Although there is no hard and fast Shopify success rate number, the common belief is that up to 90% of e-commerce companies fail during the first year of operation.
Seeing such depressing numbers might prevent many entrepreneurs from starting their own businesses.
But if you're enthusiastic about e-commerce and prepared to put in the effort, you can join the 10% of businesses that succeed.
We notice numerous causes for Shopify failures when we investigate failed startup stories. Most of the time, it is not as easy as making one error along the way. Rather, it is the result of a series of errors that accumulate over time. When these concerns go unsolved, it's safe to conclude the store's days are numbered.
What could possibly go wrong?
We prepared a few illustrative examples to help you understand how a sequence of little mistakes may build to a devastating conclusion. 
Below, we will look at three promising businesses that were unable to overcome the challenges of running an e-commerce business and were forced to close their webstores. These are the infamous stories of Move Loot, Wantful, and 99dresses.
Move Loot
Move Loot was a 2013 online furniture resale marketplace situated in San Francisco. The shop specialized in reselling old furniture to customers who were relocating or renovating their homes.
Move Loot's key selling point was its customer service. The business picked up the furniture, photographed it professionally, and delivered it to the final consumer. In 2013, such an approach was fairly novel, and the startup had every desire to pursue it.
However, the company began to have financial troubles over the next two years. They took a hasty move to grow their business by constructing warehouses in New York and Los Angeles. This resulted in Move Loot operating at more than double the planned cost, but profits were clearly not keeping up.
The corporation revised its business model many times during the following year in the hopes of finding a more profitable method of functioning. However, rushing from one proposal to another without first determining if the move was genuinely advantageous resulted in huge internal layoffs. Move Loot's fall was precipitated by dozens of uncompleted orders and masses of dissatisfied consumers. In the end, Move Loot's working capital was exhausted due to a lack of a solid long-term plan and a series of hasty commitments. In July 2016, the firm suspended operations due to a lack of funds and resources to fulfil orders and keep the business solvent.
Wantful
Wantful was a 2011 e-commerce platform with offices in San Francisco and New York City. Wantful's initial aim was to deliver personalized gift recommendations for friends and family.
To receive a personalized recommendation, consumers would need to input the gender, tastes, and preferences of the person for whom they were purchasing the present. The platform would then search its inventory to present users with a list of suggested goods.
While Wantful had rapid development initially, the company's success decreased after switching to a more typical e-commerce strategy. Wantful faced stiff competition from other retailers in the sector after shifting its focus from gift-giving to selling personalized things.
Wantful was unable to achieve the high growth curves required to gain new investment because it failed to develop a distinctive brand that would stand out in the market. Without venture money, the firm gradually disappeared from view until its dissolution in 2013.
99dresses
99dresses was a fashion trade platform located in Australia that was created in 2011. The primary idea behind this business was for consumers to trade second-hand designer garments.
The creator realized the issue with expensive clothes: they are used a few times and then put in the closet to decay. 99dresses brought together fashionistas to assist locate and exchanging designer dresses, giving these garments a second chance. This concept was highly novel for its day, and it acquired significant traction upon its initial release.
99dresses went through a number of financial difficulties over the following two years, but they still managed to secure significant capital from American investors. However, they quickly chose to abandon their website in favour of building a mobile application. 99dresses had reached the point of no return with this choice.
7 Mistakes to Avoid When Selling on Shopify
Because each Shopify business is unique, it's hard to predict what can go wrong. Yet, we notice a consistent pattern of faults made by most failing Shopify businesses. Let's take a closer look at the seven critical mistakes you must avoid in order to be successful at Shopify.
#1 Improper planning
As you can see from the three instances above, the majority of the time the problem starts at the beginning. If you go into e-commerce expecting to generate rapid money, you've already set yourself up for failure. E-commerce, like any other business, needs thorough preparation long before you open a Shopify account.
The most typical reason for Shopify store failure is that business strategies do not allow for financial difficulties and unexpected circumstances. Your company strategy should ideally cover the next three to five years. However, it should provide some flexible areas in case you decide to make modifications in the future.
It all comes down to whether you have enough funds to keep your business running. If you don't correctly analyze your costs and set aside an emergency budget, you'll find yourself paying your own money on unexpected bills. As you may know, this is frequently the beginning of the end for e-commerce stores.
How do you make an effective business plan?
Conducting comprehensive research is the first stage in developing a successful business strategy. If you have no prior business experience or knowledge, you must first learn how to handle and manage an e-commerce company. The breadth of your research will impact how well you can calculate your budget.
To be successful at Shopify, your budget must cover the estimated expenses of building, launching, and marketing your Shopify business. It's no secret that a significant percentage of your budget must be put up for product inventories. When your Shopify store is live, the last thing you want is to run out of money to resupply your inventory.
Once you've created an extensive budget to cover every anticipated demand, it's a good idea to set aside roughly 20% of the budget for emergencies. Having crisis capital on hand will be incredibly beneficial in the event of any unforeseen circumstances, allowing you to be ready to address problems as they emerge.
#2 Incorrect niche selection
Continuing from the previous point, it is critical to recognize as selecting the correct product category to offer is a vital part of your company plan. In general, merchants that are considering starting e-commerce sites already have an idea of the things they wish to offer in mind. Unfortunately, not all niches are profitable and capable of long-term viability.
One of the main reasons why Shopify companies fail is because they choose a popular category without completing sufficient market research. Such stores often enjoy a high growth curve in the beginning, but soon lose income when the excitement surrounding the product fades. The same is applicable for specialized markets with unusual items.
During your study, you may have observed that the majority of successful Shopify sites focus on a single topic and put their own twist on it. This enables them to target specific audiences and position their company as the go-to brand. In order to select a successful niche, it is critical to understand what will be in demand in the next years.
How to choose the best niche?
To discover the perfect niche for your Shopify business, you must conduct thorough market research. A thorough market study will reveal which niches are in high demand and which are more likely to remain relevant over time. You will also learn what sorts of items are most desired by the target audience in a certain category.
Choose a small niche with a focused audience and higher-priced items. Selling pricey things may appear to be unproductive for a new Shopify business. Customers that are ready to spend on these things, on the other hand, will be more loyal to a reputable company that sells them. Not to mention, this strategy will result in a higher average order value, which means you'll see actual earnings sooner.
Once you've decided which things to sell, the following step is to do a competitive analysis. To be successful on Shopify, you must understand how your competitors operate, how they advertise their stores, and what their brand's messaging is. How do you make your Shopify store stand out if you don't know what makes your competitors' offers unique and why buyers choose their services?
#3 No clear branding
While we're on the subject of sticking out, we can't ignore the importance of branding for a business. In e-commerce, if customers are unaware of your brand, it does not exist. If you do not promote yourself as a distinct brand, you may end up with no sales on your Shopify site. Statistics suggest that 59 percent of buyers prefer to buy things from companies they are familiar with.
While investing money in marketing campaigns and commercials is a good idea, it won't matter if people don't identify your brand and, as a result, don't trust it. According to studies, it takes clients five to seven interactions with a brand before they remember it. This naturally leads us to the conclusion that branding must be consistent.
Consistent branding is more than just providing the same picture across all platforms. It's also about message consistency and honesty. Your brand identity must be honest and express your message without ambiguity. Your clients will have no doubts about what your brand stands for, why buying from you is helpful to them, and why they can trust you. Otherwise, you risk becoming another number.
How do you build a lasting brand?
Creating a brand that will be remembered for years to come is really an act of art. However, as a fresh Shopify store, you may concentrate on a few areas. Designing a different brand name, an eye-catching logo, and an amazing selling proposition are the first steps in branding. At this stage, it's critical to recognize that being known for one thing you've mastered is far more productive than competing for recognition in several areas.
Choose one area to focus your brand on and deliver an unmatched answer to a specific client problem. Don't dilute your brand by appealing to different target demographics.
#4 Unattractive website design
The most obvious issue that may develop once your Shopify business is up and running is the website's poor appearance. Consider a potential consumer entering your business only to find spelling problems, typefaces that vary dramatically across the site, and blurry or broken photos. This is no longer acceptable for almost any online consumer and will turn off the majority of your visitors.
When it comes to the appearance of your website, you should not just focus on ensuring that every page is error-free and displays content correctly.
#5 Poorly optimized website
Customers' willingness to buy from you is also influenced by how quickly your Shopify store loads. The time required to load a certain webpage is referred to as page load speed. It is calculated from the time a user clicks on a link until the time a webpage is entirely loaded. Your website load time should ideally be less than 3 seconds.
It's amazing how many Shopify shops fail due to slow loading speeds. Customers nowadays expect websites to load quickly. And if your store fails to meet their expectations, they will not hesitate to click the return button and visit your competitors instead.
#6 No traffic to the store
Creating an appealing and conversion-oriented Shopify store is only half the battle. You must ensure that visitors may find your brand and decide to visit your website. E-commerce companies often attract visitors to their stores using a combination of marketing efforts such as search engine optimization (SEO) and advertising campaigns.
While optimizing your website's exposure on search engines is vital and sometimes overlooked, it is not the key reason why Shopify companies fail. A far more serious blunder is failing to invest in promotional initiatives. Investing in ineffective advertising initiatives, on the other hand.
How can you get people to visit your Shopify store?
The subject of search engine optimization is vast and cannot be fully discussed in a few lines. We recommend that you read our in-depth introduction to SEO for beginners. This will help you understand how search engine optimization works and how it is related to marketing.
There are various ways to drive visitors to a Shopify business, the majority of them require paid advertising. Running paid advertising campaigns for your Shopify business has never been easier. Paid Google advertisements are a popular advertising medium for e-commerce firms. These adverts appear in search results, the Google Shopping tab, and on many other Google partner websites.
#7 Customers never return
The problem of being unable to keep clients generally becomes apparent after e-commerce shops have been on the market for a while. Your store may appear appealing, function well, attract customers, and even generate sales. Customers, however, do not return for a second purchase.
It is well understood that selling to recurring clients is easier and less expensive than marketing to new visitors. Furthermore, developing a long-lasting and reputable brand is hard without committed consumers spreading the word about your shop. Statistics reveal that 92 percent of customers trust recommendations from friends and family more than any other sort of advertisement.
While there are various tried-and-true strategies for retaining customers, it's essential to rule out the possibility that your shop is to blame first. Negative purchasing experiences can often keep customers away forever. Given how many Shopify companies fail due to the inability to expand their fans (and, as a result, their brand), the following factors cannot be overlooked.
Customer service is poor
To be successful at Shopify, you must provide excellent customer service. Customers may want assistance at any point throughout their journey. And who is to guarantee that a consumer will be willing to return to your business if your support team fails to give it?
Issues with delivery companies
Your choice of delivery suppliers has a significant impact on client satisfaction. If your delivery is delayed or the goods come damaged, your store's reputation will surely suffer. Ideally, you should collaborate with many reputable delivery companies so that your consumers may select the option that best suits them.
Insufficient refund and return policy
The primary disadvantage of purchasing online is that clients cannot examine the goods in person. Establishing a reasonable return and refund policy is in your best interests.
The ideal option is to provide a complete refund with a return system that is free of any shipping fees. Otherwise, you face the risk of undermining your client retention strategy.
How do you keep your customers?
Hiring an individual to handle customer support is strongly suggested to boost the success percentage of your Shopify shop. In the long term, you will almost certainly require assistance in addressing customers' inquiries and resolving their individual problems. Doing it yourself will quickly become ineffective and boring.
Another strategy for gaining and keeping consumers is to provide free delivery. Numerous studies demonstrate that buyers are more inclined to make a purchase if there are no additional delivery expenses.
Conclusion
So, what causes Shopify stores to fail? This nearly deeper question set the tone for the rest of the article, and it's only fair that we ask it again at the end. The only difference today is that you have the solution. And the answer is… not as definitive as we would want. The success of any business, not only Shopify businesses, cannot be predicted. But it may be calculated in a variety of ways! After all, we have the data to identify the flaws and pitfalls that might potentially end your operation.
In this post, we evaluated seven business-killing mistakes and offered advice on how to avoid them. It's preferable to avoid these difficulties at first before you start wondering "why isn't my Shopify business selling?" And if you have any queries or need assistance in developing a successful Shopify business, please contact us! Hire e-commerce experts at Kreationsites, and we'll make sure your business stays alive for years to come.