Can you imagine how many websites people visit each year? Potential customers have probably seen hundreds of other websites by the time they arrive at yours. As a result, these people already have a blurry understanding of design standards — specifically, what to expect from a brand's page in terms of appearance, website design elements, web accessibility, and functionality.
Their instincts tell them where to find logos, navigation tools, and scroll bars based on previous viewing experiences. These patterns necessitate brands complying to specific norms in order to improve the user experience (UX) and user expectations.
We created a list of design standards for our clients with the assistance of our experienced web designers and design team. Continue reading to find out which ones you can use to push your company to new heights.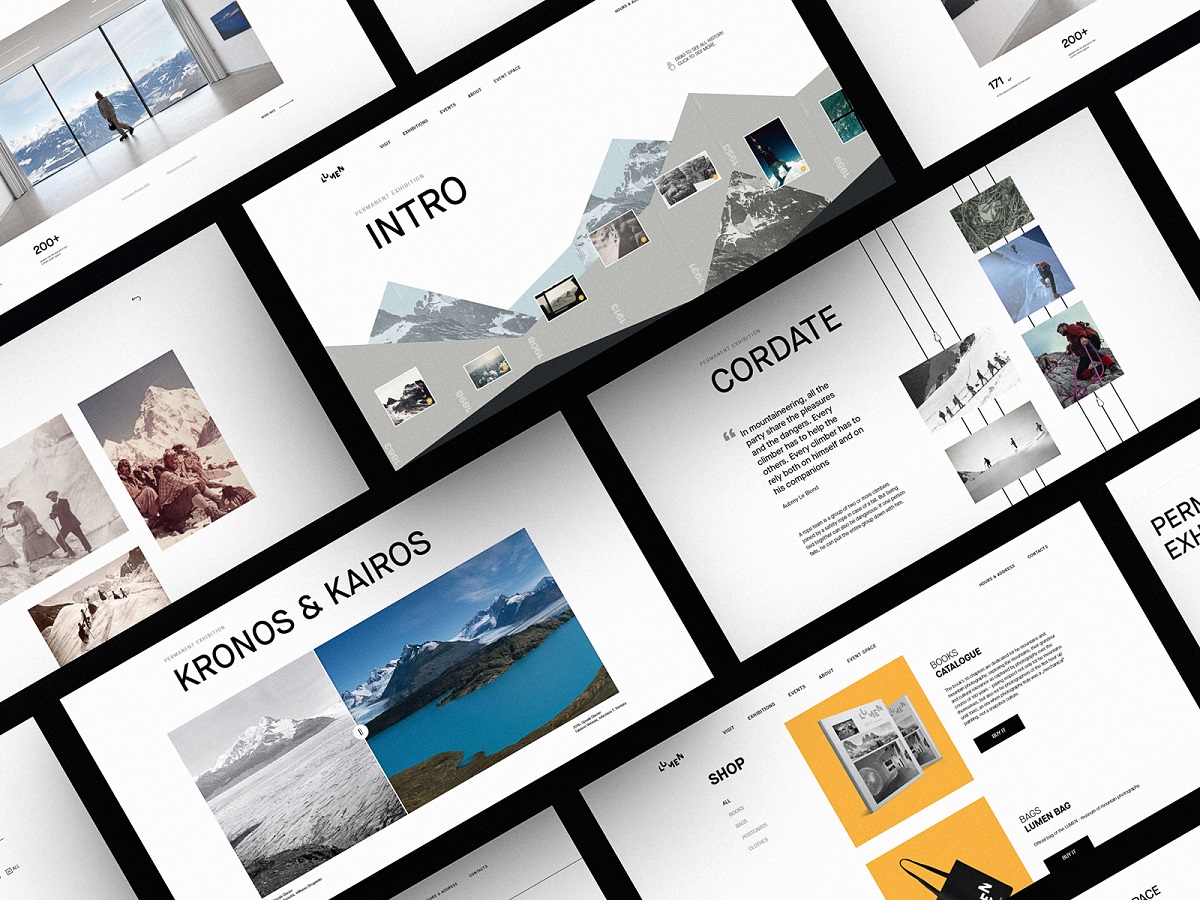 What Exactly Are Web Design Standards?
Web design standards are guidelines that cover the appearance and performance of websites. Following such guidelines allows you to provide clear and consistent messaging across all pages. The majority of the recommendations are related to aesthetic value, but not all of them are.
Such standards, in the eyes of users, ensure predictable experiences that make navigation intuitive. Other advantages of following these recommendations include:
Making an excellent first impression

Enhancing Google rankings

Bounce rate reduction

These advantages eventually lead to an increase in leads, conversions, and revenue.
Remember that not all standards conform to best design practices; the two are not comparable. However, we will only address factors that will not negatively impact your UX or Google rankings.
Ready to take your website to the next level? Let's get started.
Appealing and Consistent Visually
According to the most recent web design statistics, visitors decide whether to stay or leave your site in 0.05 seconds.
As much as people love to say, "Don't judge a book by its cover," they quickly determine a brand's credibility. So, what influences these snap judgments the most? Design, you guessed it! Customers should be able to find what they need with a single glance at your website.
As you can see, appearance is important. No matter how good your products or services are, no one will believe you unless your website communicates them to your end users.
Here are some expert tips for establishing your online authority:
Stay mobile-friendly: We all know how popular mobile phones are, but did you know that mobile phone search users in the United States have surpassed 200 million? If you don't design for mobile devices, you're passing up countless opportunities to reach this demographic through search engines.
Maintain consistency: When creating or redesigning your website, take a comprehensive approach. Consider it as a whole instead of in sections.
Natural Navigation
A 2019 consumer survey shows surprising findings — Organizations must provide easy-to-use websites to 94 per cent of site visitors. The modern consumer simply does not have the patience to tolerate non-standard placements, generic labels, and an excessive number of subcategories.
Aside from looking good, websites should have an intuitive flow that guides users every step of the way. There's something wrong with your website if customers have to navigate it. The web design standards and best practices that most brands conform to are listed below.
Include the following main navigation options in the header:
Because most websites do this, customers will instinctively look at the top portion of your homepage to check the contents of your site. One excellent example is to place your company's logo in the top left corner, as this will improve user experience.
Think about using a dropdown menu:
This improves functionality because the visual hierarchy saves valuable webpage space and makes the navigation process less challenging. However, make sure to use labels that are clear and concise. Using terms like products and solutions separately, for example, may confuse site visitors.
If dropdown menus aren't your thing, consider hamburger menus:
These tools, also known as hamburger buttons, are the three horizontal lines that web pages use to provide more navigation options. They are used by companies such as Facebook, CNN, and MyFitnessPal.
Visual Guidance
Visual direction distinguishes between good and great designers. It involves controlling a visitor's eye movement in order to encourage desired actions. You can accomplish this by leaving visual elements without compromising the aesthetics of your web page. Consider the following visual direction best practices:
Control movement with images:
Through proper image placement, you can direct consumers to the content you want them to see. You can, for example, use photographs of real people pointing at a product. Use photos for a purpose rather than just to fill space.
Social Proof
The process of using other people's behaviours and beliefs to influence one's own behaviour is known as social proof. Do you ever wonder why word-of-mouth marketing influences 92 per cent of consumer purchasing decisions? It's because recommendations from family and friends are the highest form of social proof.
When developing or improving your site's social proof, keep in mind that B2B and B2C web pages function differently. Here are some key points to remember:
Using testimonials on B2B websites would be ideal. Client logos, industry awards, and reviews from sites like G2 or Yelp can also be used. Check out these innovative B2B websites for ideas.
Product reviews, customer testimonials, and media features, on the other hand, work best for B2C websites.
Pay attention to ROI for B2B sites and pain points for B2C sites.
ADA Complies
There are currently 61 million disabled adults in the United States. The majority of them have mobility, cognitive, hearing, and vision impairments that make learning difficult. The Americans with Disabilities Act (ADA) requires websites to conform to various design standards in order to meet the needs of these individuals.
An ADA-compliant website ensures that all users can comfortably access and navigate your site without being discriminated against for using it for its intended purpose.
The ADA divided its website requirements into four categories. Web pages must be visible, operable, understandable, and robust.
Perceivable:
Brands should provide distinguishable and understandable information to all users. Creators should create content that consumers, regardless of disability, can easily see or hear. For example, you should look into CAPTCHA alternatives.
Operable:
Organizations should make their websites accessible to people who use wheelchairs. They should not be subjected to limited functionality or unreasonable time constraints. When disabled people shop online, they should have enough time to enter their credit card information and one-time validation PIN code.
Understandable: Websites should make every effort to avoid consumer error by clearly explaining processes and confirming financial information before submitting an order.
Content should be robust enough to allow all users to interpret it. For example, visitors to your site should be able to determine the name of a user interface form.
Short Contact Forms
You may already be familiar with the aesthetics, navigation, social proof, and ADA compliance. Don't let lengthy contact forms turn off potential customers. Limit your questions to six or fewer as much as possible.
More visitors are converted when contact forms on various landing pages are short. As a result, we strongly advise removing anything unnecessary from these lead generation tools.
A Specific Call to Action
A strong call to action (CTA) can aid in the growth of social followings, customer databases, and sales. Everything is dependent on what you ask your clients to do. Focus on a single CTA rather than providing options for desired actions for the best results.
Say it if you want potential customers to try your product for free. It can be difficult to make them choose between learning about your offer, joining your mailing list, or purchasing your product or service. Multiple actions can drive prospects away.
Create an Enjoyable Website Right Now
Kreationsites assists brands in developing web pages that set them apart from the audience. We do so while complying with web design standards that increase their visibility, improve their UX, and establish their online authority. We will create a powerful story and channel it into an enjoyable experience for site visitors, regardless of size or industry.
We understand how difficult it can be to create or redesign a website. In such a small digital space, you have so much to say. A website that converts random visitors into regular clients requires a team of superstar web designers and marketing experts. Join us in discovering the power of an enjoyable website. Book a consultation today to get started on your path to digital success and to hire professional website designer.