Examine some of the main advantages of email marketing and think about how they may improve your upcoming marketing effort.
You want to get more accomplished with your marketing budget, right? Perhaps now is the right moment to add an email campaign to the equation. Even if you don't have much expertise, email marketing has a lot of advantages and provides an outstanding return on investment (ROI) while being quick and simple to implement.
Examine some of the main advantages of email marketing and think about how they may improve your upcoming marketing effort.
1. Build connections with clients
Your existing email list provides a wonderful chance to establish connections with people who are already passionate about your company. These users joined your email list since they are either clients or customers, after all. Or they're interested in what you have to offer in terms of goods and services.
You can fully benefit from it by connecting with people on your email list and developing relationships with them through a successful email marketing campaign.
Additionally, your audience is more likely to remain loyal to you if they see that you are making an effort to connect with them, give them value, and keep your promises.
2. Be savvy with your marketing budget
Email marketing is among the most cost-effective forms of digital marketing, making it a wonderful choice for smaller and developing companies that may not have large marketing expenses. Email marketing provides exceptional value for your money when compared to print marketing, which has its own design, printing, and shipping costs.
And there aren't as many expenses as there are with some other types of digital marketing (like sponsored advertisements).
3. Boost revenue and earnings
The return on investment that your company might experience through email marketing is another of its main advantages. Businesses of all sizes frequently experience a return of roughly $38 for every dollar invested in a marketing campaign when it comes to email marketing ROI.
Your emails may greatly increase sales and increase the income of your business, whether you use them to announce a new product or service to your audience or to notify them of a special deal.
4. Segmentation and personalization
Email marketing is a great option if you're searching for a marketing plan that enables you to focus on a certain audience. Email list segmentation, for instance, enables you to "filter" your email list based on a variety of factors before sending out personalized messages to each component of your list.
For instance, segmentation might be used to connect with potential clients in a specific area. You may market to customers who have expressed an interest in a certain good or service by using email segmentation.
There are countless options here, and your audience will be more inclined to buy from you if you send them messages that are relevant to them.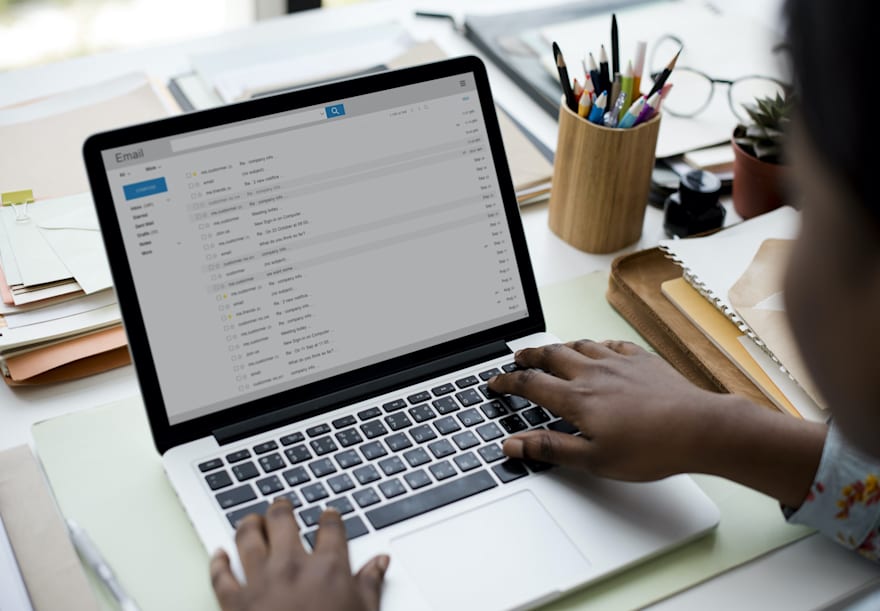 5. Manage your list
Many business owners are unaware of this advantage of email marketing, but you essentially control your company's email list.
It is something that you have developed naturally through time and is independent of computer algorithms. Other types of marketing, including paid social media advertisements and marketing on other platforms, where individuals only see your message in accordance with the platform's algorithm, cannot be claimed to be the same (which is out of your control).
You eventually have complete control over what your subscribers see when you use an email marketing list. Additionally, email marketing allows you to reach a global audience because there are more than four billion email users worldwide. Email marketing may have the greatest reach of any marketing strategy.
That's a special feature that truly distinguishes email marketing.
6. Acquire valuable info
When it comes to gaining audience insights and comments, having an email list is equally beneficial. You may conduct surveys on your goods and services using your email list, such as the one below.
Additionally, you may produce reports and assessments on the effectiveness of each marketing campaign using your email service provider. Examine the click-through and conversion rates that each campaign attained, as well as the campaign's return on investment.
Split testing, which is sending two separate emails and evaluating how each one worked, is another technique that many marketers do.
7. Boost web traffic
Enhancing website traffic is one of the main advantages of email marketing.
At the conclusion of each email you send, include a clear call to action and a link to your website. In order to drive traffic to your website, you may also use links to blog entries or other relevant information.
Your sales and conversions may rise if an email directs visitors to your website. an additional profit? Your position on search engine results pages could improve a Win-win situation.
8. Automate procedures to save time
Most likely, you already have a lot on your mind. Each email might take time to create and publish.
Automation, therefore, ranks highly among the advantages of email marketing. And here is when paying for an email service provider may truly pay off.
You may automate parts of your marketing tasks specifically by using an email marketing service. Plan the optimal day and time to send your emails after writing them in advance.
9. Encourage term marketing
Email marketing is particularly distinctive in that it makes it simple for others to spread your message. This may easily and swiftly increase the potential market reach of your brand.
Take into account, for instance, that you send an email emphasizing a particular offer or transitory discount. Many people on your email list distribute the message to friends and relatives so they may benefit from the sale. From there, you pick up a few new clients (and perhaps some email subscribers as well!).
Asking them to forward the email to others who might find it useful is not harmful. In fact, we promote sharing in each and every blog newsletter we publish.
This is just another illustration of the value of email marketing for spreading information and raising brand recognition.
10. View immediate outcomes
Is there a better feeling than receiving immediate rewards?
One of the few marketing channels where you can immediately see results is email marketing.
Subscribers may start making purchases as soon as you send them a marketing email. However, this is not necessarily the case with other types of marketing (like print marketing), where you would have to wait days or even weeks to determine the campaign's level of success.
Why use email marketing? The conclusion
These are only a few of the major benefits email marketing offers companies of all sizes. And you don't need a lot of marketing expertise or experience to take advantage of all these advantages.
Finding the best email marketing service platform is essential if you want to simplify your life and automate many of these duties. From then, knowing that your email is handled allows you to spend more time expanding and managing your company.