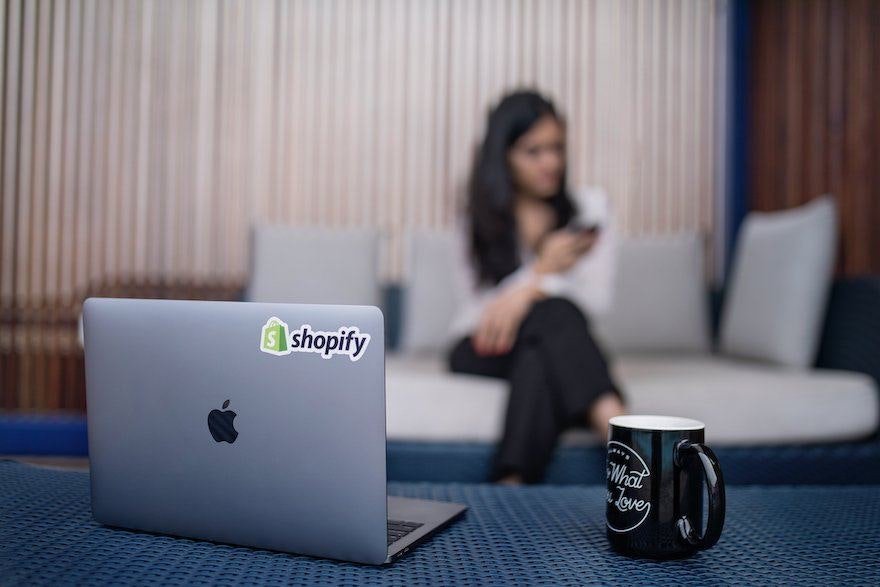 With over 1.75 million businesses on its platform today, Shopify is one of the world's biggest e-commerce startups. Due to increased competition on established platforms such as Amazon, sellers are hiking their selling costs this year.
Remember that without a multichannel strategy, internet business owners may struggle to respond to such developments, sending them down an unproductive path away from success. One solution is to use Shopify's platform to improve your eCommerce company store. We have covered all you need to know as a Website Development Company to prepare your business for success on Shopify.
How Can A Shopify Store Help You In Taking Your Business To The Next Level?
Shopify is the perfect solution for you, whether you're a small business wanting to take your marketing efforts online or an entrepreneur with large development ambitions. It's never been easier to support all elements of eCommerce, from web stores and pop-up shops to marketing brick-and-mortar locations and transferring your existing eCommerce site to Shopify, with one platform.
Help the Ecommerce Community:
The Shopify community helps the whole eCommerce business. This network, which is home to entrepreneurs, merchants, developers, and partners, provides something for everyone, from online retailers to small company owners to Web Developers in the United States.
Improve Creativity:
Shopify is an organization that believes in the power of imagination. They aim to provide everyone with additional opportunities and avenues for telling their experiences. As a result, Shopify's Website Builder products are designed with as much extensibility as possible, allowing them to be customized exactly to your business's needs.
The platform that is completely integrated:
Shopify provides the most comprehensive eCommerce platform right out of the box. Shopify eCommerce systems provide comprehensive integration and access to every theme, app, channel, surface, product, and experience. Because of the vast range of connectors, they can provide all of the capabilities your business might want, from theme choices to product catalogues. It's a totally integrated solution that allows you to effortlessly convert to Shopify.
Technical Solutions:
Shopify is a platform that enables businesses to effortlessly create and sell their items online. Shopify's easy cloud-based software interface enables users who are not technically skilled in Website Designing or seasoned marketers to optimize accessibility to growth options for entrepreneurs.
Helping Your Business Grow:
The demands of a company evolve with time, necessitating the adoption of new skills. Shopify is a worldwide eCommerce platform that, regardless of size or complexity, can expand your business as it grows.
Plugins and Apps for Shopify:
Shopify makes it easy to interface with other tools with various Shopify Plugins & Apps you may require for your business to flourish. They provide a variety of diverse services on one platform that will assist bring together all parts and components required by any eCommerce firm, from managing items or inventory to payments and shipping choices.
How Does Shopify Work?
Shopify makes it simple for commerce businesses to gather everything they require in one location. Consider having access to your items, inventory, and payment systems all linked within the platform. Consider Shopify's tools and products to be the building bricks required to create your company's storefront.
Shopify's core product: One-stop-shop
Shopify is more than a store; it is the foundation of your company. When you purchase any plan, you get everything you need to turn an idea into a reality and start selling: design inspiration templates including fonts, payment processing services with one-click purchases on Shopify, marketing tools, Shopify eCommerce SEO optimization tools, and conversion-optimized checkouts. All of these features function in tandem. The Shopify platform also has a variety of APIs and tools to assist you in customizing your store.
Additional Shopify Products and Services:
Businesses' specific requirements develop as they grow. To help these independent entrepreneurs reach their full potential, the platform provides a variety of powerful upgrades available only to Shopify customers. These upgrades are designed with one goal in mind: to give you an advantage over other business owners who do not use a platform or services like this in the market.
Marketing and e-commerce apps created by reputable developers:
Shopify's Business provides a wide range of applications and functionality for customizing your store without touching the code.
Shopify offers a number of applications created by reputable third-party developers. These provide consumers access to nearly any sort of service they want, including marketing methods such as publishing advertisements on your company's social media accounts or combining their CMS website with other marketing channels. You may outsource your changes to the Shopify Expert Developers marketplace and, if wanted, construct them yourself using their simple code.
How Can Shopify Help You Overcome ECommerce Business Challenges?
With the development of eCommerce, brands have never had greater chances. However, competition is stiff, and returns on ad expenditure are falling, which means they need your brand loyalty now more than ever. Transparency has become increasingly important in developing trust with Shopify consumers as social media usage has grown.
Increased Acquisition Costs:
Although the expense of gaining new clients is increasing, you should not abandon your existing customer base. Brands may retain strong ties with their present clients by placing themselves front and centre in everything they do – especially when there are so many competing brands clamouring for attention!
Despite the fact that eCommerce sales have not decreased since brick-and-mortar stores reopened during the pandemic last year, DTC businesses continue to experience an infusion of competitors attempting to compete in every market category.
Because advertising is so expensive, marketers are under pressure to develop new methods to contact customers. With costs rising, performance marketing-heavy client acquisition methods are at risk of being undermined by the high cost and little return on investment for firms that aren't strong enough to compete against competitors that can afford it or niche markets they choose.
Overall, this means that companies are spending more and paying less. According to Ben Jabbawy, the Founder and CEO of Given access:
"Some firms are witnessing a fivefold increase in ad spending to get the same amount of visitors."
Many companies are returning to large brand-building tactics that raise your company's lifetime values while increasing long-term conversion rates.
Brand development attracts and retains your target audience, which may be more profitable in the long run if done correctly by investing before the competition does.
A Shopify Store may help you tackle all of these eCommerce difficulties in the following ways:
Customer Experience Consistency:
The future of marketing is communicating your narrative and standing up for what you believe in while providing a consistent end-to-end consumer experience. Customers want suppliers they can rely on and those that supply them with the same fantastic service every time, with no surprises or gaps along the way in 2022.
What is the essential factor that allows this to happen? Infrastructure: You need technological systems designed around your brand so that you can reach your client demographic no matter where they are.
Create your online presence that leaves clients wanting more by leveraging the power of Shopify's drag-and-drop technologies and simple themes. Create immersive experiences from augmented reality, virtual reality, or 3D media using Shopify's technologies to build your brand's unique value proposition in a way never seen before.
Without Technological Development, Custom Storefronts:
Shopify is the ideal platform for creating one-of-a-kind retail experiences. You may create your own immersive experience from video games and smart mirrors using bespoke stores without bothering about back-end technology like designing for iOS or Android devices.
Third-Party Cookies Are Extinct:
As the demise of third-party cookies compels firms to reconsider their individualized consumer experiences, online shops rehumanize themselves via communities and openness. Because of similar values with consumers who desire these sorts of purchasing settings, even as restrictions make data monitoring more difficult than ever. Amazon and Apple, for example, have phased away third-party cookie support while still delivering first-party data to businesses. However, it is insufficient.
Brands, too, require new ideas if they want to maintain long-term client connections. Brands must focus on growing their community of followers rather than merely using first-party data to develop long-lasting relationships with customers. When it comes to establishing or destroying a business, a brand's social media presence is critical. Personalization, not simply innovation, is the way of the future. Brand communities play an important role in establishing consumer trust and brand equity.
Increase Customer Reach:
Using different distribution channels, you can engage your consumers in a community around the items and services you offer using Shopify. The linked platform manages all of these numerous means of providing content to consumers, ensuring that they are continually informed of what's new in the stores or online stores of their favorite companies.
The feedback loop between your brand and its customers should be tighter. By utilizing these many distribution methods, you may create a community around the topics that are most important to them.
Conclusion:
Shopify is a platform that can help eCommerce businesses of all sizes reach new heights. Shopify offers everything you need to start or expand your online store, including worldwide reach, eCommerce community support, and a wealth of creative tools. Furthermore, its cloud-based software and integration features make it simple to use and scalable as your company expands.
Contact us to learn more about how Shopify may help your eCommerce business and to get started with this sophisticated platform. We are delighted to give experienced advice and direction on how to make the most of this new eCommerce solution as a Website Development Company.