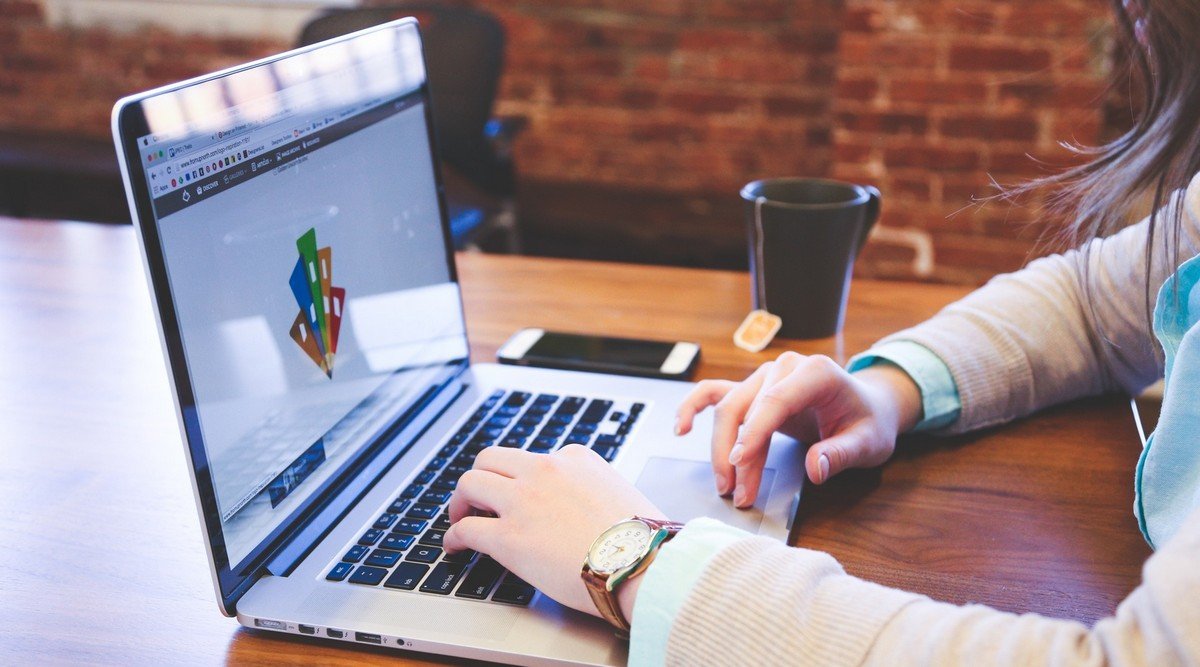 The process of web design is a creative activity, so it's simple to overlook all the left-brain details that go into a top-notch creation.
A great design combines the ideal aesthetic components, leverages consistent data and analytics to guide decision-making, map user journeys, and optimize the site for visitors. (I start almost every new website project I work on by reviewing the website's metrics.)
Web Design USA Says that a single-page website's source code may provide a lot of insight and that the information below may help you identify and fix problems with existing designs. Data-driven visuals have the power to increase the impact of practically any project.
Device Size and Type
Most web designers optimize their websites for small screens because they most likely believe that the majority of users—or at least a sizable portion—browse the internet from a mobile device.
Do you have a feeling about the most popular mobile devices? What screen sizes do consumers use? Is this concept true?
How you plan the design and conduct the test may be influenced by the response. The device type is a tiny piece of information that can help you make a range of decisions. It might affect, among other things, how you prepare for dark mode or body text size.
The audience category comes next. Mobile usage isn't as pervasive or strong in some industries as it is in others.
Is it relevant to your project as well? (Data and analytics may offer a solution.)
Analyze the existing balance of device types—such as desktop, tablet, and phone—and consider how it could have changed six months, a year, and two years ago. The trend line shows what, precisely? You may use this to help you decide how to get ready for the audience's future.
2. Location Details
The user location information on a website may disclose a lot about the design. For e-commerce and pricing strategy, including delivery costs may be extremely important. Offer local pickup if a sizable part of your website's visitors is nearby; forgo free delivery if all of them are far away.
Our understanding of language preferences is also aided by the mapping of information to locations. (Does the website need to be available in more languages?)
Finally, location data may be an essential tool for assessing the success of marketing or advertising campaigns and the accuracy of your targeting. This is a great place to look into where a campaign went wrong if you want to target individuals in a specific area but none of your website's visitors is from that area (or if you had a pleasant accident with great success).
3. Page Flow and Visits
Data may show how users move around on your website. What happens next, either through a mistake on the home page or through a campaign, is really important. Do they click a link or navigate to another page? Or do they simply disappear?
You might be able to see if people are using your website in the ways you planned by looking at its page flow and common patterns.
The overall number of visits and page views to the website should also be taken into account. There are two groups of people in this: first-time visitors and regular visitors.
Both have worth in their own unique ways. The most useful comparison for this statistic is one across time. As your website (and business) become older, you'd like to see more repeat customers, especially if you accept bookings online or engage in online transactions. These are the regular customers you have. A balanced mix of new and returning visitors is advantageous, though, since it allows you to reach more people.
If one direction of the numbers suddenly increases, there may be an issue. (Except if there is an equal increase in traffic brought on by an email, marketing, or internet campaign.)
4. Bounce Rate
Let's think about page flow, visitors, and a word that was used in the article. Another phrase that comes to mind is bounce rate. 
It's typical for bounce rates to differ from one page to the next. Bounce rates on some pages should be lower since they are meant to serve as links to other content.
One of the statistics that might be concerning is this one. Do too many visitors leave a website or page right away, or do they read it for a bit before leaving?
Before you worry, start with the data and context.
Here is an example of how to utilize the data: If you're running direct marketing to a certain page on your website with a conversion action (like filling out a form or buying a product), and consumers perform this step before leaving, a high bounce rate can be great.
There is no problem with the bounce rate in this situation.
Data on bounce rates should be looked at over time. Is there a great deal of variation? (This might indicate a problem.)
In addition to page flow, look at bounce rate to see if people are traversing the site properly. Do they comprehend what has to be done? Is this an effective UX?)
5. Times of Interaction
Many designers want to use data in the design process to enhance their comprehension of user intent. And it's very funny. (How is it possible to truly understand a person's thoughts?)
There are a few signs and things to remember. One of them is interaction times. A common practice on many blogs is to provide a message with an estimated reading time.
Make use of it to your benefit. What connection does the data have to how long people stay on the page? Do they have it reach? (Nearer the anticipated time.)
Is it feasible to use lists, bullets, or other data to make it easier for readers to understand? Does this make it easier to keep visitors on the website as the (new) estimated reading time approaches?
You might be able to improve your website's readability and usability with the help of the little bits of information.
6. CTA Items Completed
You may utilize a computation for page visits to completed conversions for each CTA on your website to determine the percentage of visitors who complete tasks. The quantity of unique visitors that originate from each source is only one of the metrics that can be examined using this method when it comes to the audience of your website.
This piece of information may be used to assess how well these products function and whether their appeal inspires customers to act.
7. Referring Websites
What day of the week sees the most visitors to your blog? Which content on your website had the most traffic last month? Where does the audience for your website come from? They find your website in what way?
Gaining further insight into your visitors may be possible with the use of Google Analytics and the tracking of traffic referrals. Here are some ideas for using it:
Visit these websites again and tell your friends about them.

Examine the layout and information on your website.

Take into account how it connects to the purpose of your design.

Think about how design elements could assist you to improve the relationship you have with your audience.
8. Conversions of Goals or Events
This could be a more big data point to take into account, but it can be useful. To determine whether the layout of calls-to-action or other buttons is successful, use Google Analytics goal or event conversion tracking.
You might be able to see if people are using a certain webpage in the ways you want them to be looking at these data "events."
If they aren't converting, it's an indication that there is a design flaw.
Conclusion
Numbers and statistics may do more for you than only help you make design decisions. They can also help you verify (or invalidate) choices and get the website to work as effectively as possible for you.
It could also be a way to help you find and fix flaws in your design so you can create the best website design you possibly can.