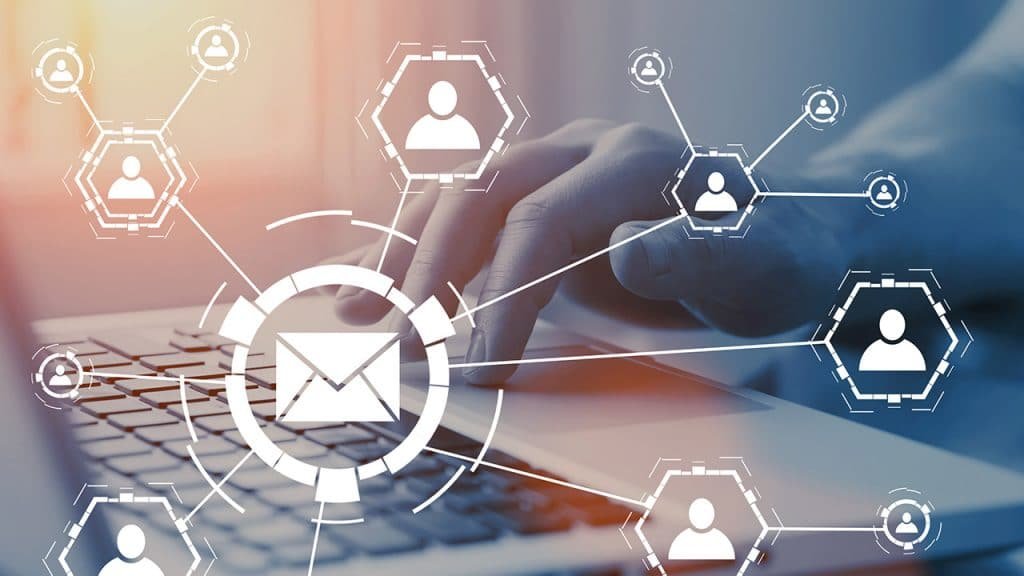 What Exactly Is Email Personalization?
Do you understand what email marketing personalization involves? If you answered no, you are not alone. Many people are unsure what it signifies or why it is significant. Email personalization, in a nutshell, is the process of adapting your email content to each recipient's individual interests and demands.
You can build a more customised experience for each email newsletter subscriber by leveraging information such as a person's name or prior purchase history, which enhances engagement, boosts conversions, and lowers rates of shopping cart abandonment. What's the big deal about that? Continue reading to find out!
The Basics of Email Personalization
Building connections and social ties are the foundation of marketing.
By giving people a voice and allowing them to perceive themselves as being addressed as individuals rather than as just another number or sight in a long checkout line, personalization alters the dynamic. How does email personalization work, then? The act of customising your email flow to each individual consumer, frequently in combination with groups or segments, is known as email personalization.
Where Does Personalized Email Fit Into Marketing?
In internet marketing, personalization is essential. What is the most effective strategy to do that? Make your emails more unique!
More than 50% of marketing experts who specialise in this area agree that audience segmentation with personalised messages is a successful email personalization method in digital marketing, according to their research.
Personalization in email marketing is essential for customer success, and it's the most effective technique to capture customers' attention. If you don't do it, someone else will — and you'll lose a landslide of prospective clients to them! Making a personalised email unique for each user is the greatest method to stand out in the inbox.
The Need For Email Marketing Personalization
It is impossible to overstate the value of customization in email marketing.
Increased open rates, engagement, and a demonstration that you care about your readers by addressing their needs and wants all result in more conversions that are motivated to take action! Below are a few advantages of customised emails:
1. Be Unique
This is significant if your email is being sent to many recipients who share your interests. By adding fresh content to every mailbox, using customised email templates may help you stand out from the competition.
2. Boost the Open Rate
If you want your email recipients to open, read, and interact with your messages, you must personalise their email experience. One technique to increase the open rate of your emails is through personalization. A recent study found that customization increases open and click-through rates by 11% and unique click rates by 27% when marketers employ it in their emails.
3. Reduce The Probability Of Customer Loss
This survey also showed that almost half (52%) of customers said they will purchase elsewhere if a firm sends them a non-personalized email. As a result, it's essential to make the message as relevant and interesting as possible. To lower the risk of client turnover, even newsletter marketing providers use customization approaches.
4. Build Your Future Leads
Personalizing emails makes the consumer feel special and establishes a connection between the brand or product name and their information, which is essential for successful lead nurturing methods. Because of this, email marketing providers frequently use email customization techniques to get new leads.
5. Improving Conversions
Your email has the potential to convert prospects into paying clients. In order to generate new leads, develop relationships with those who have previously been exposed to you, and raise your email marketing KPIs, you must personalise your emails! Personalizing emails can also aid in boosting sales.
6. Stay Connected to Your Clients
The secret to engaging your audience is personalization. Your email marketing campaign will be more engaging for clients if you incorporate email customization strategies into every aspect of it!
7. Brand Loyalty
By demonstrating your comprehension of and concern for your prospects' requirements, you may acquire their trust. The dedication to delivering accurate information necessary for making an informed decision is demonstrated by personalization, which gives customers more confidence when making this significant purchase decision.
The Fundamentals Of A Personalization Strategy For Email
There are a few elements that, when included in the ideal email, may make all of your hard work worthwhile. Use of the recipient's name rather than a generic welcome is the first step in creating emails with personalised subject lines, which are essential parts. The following are some guidelines for creating customised emails:
1. Automation
The next piece of information your recipient sees is determined by their behaviour when using automated strategies like drip campaigns.
For instance, if a person joins an email list after you send them a promotional email that is based on strategies for their interests, there is a good probability that they would respond favourably to more emails about other related topics based on those same preferences!
You can help your email marketing flow become more automated by customising email templates.
2. Human Contact
Your recipient's activities impact what content they view next when using automated techniques like drip marketing.
For instance, if a person joins an email list after receiving a promotional email that was specifically catered to their interests, there's a good probability that they'll respond favourably to other emails on related subjects based on those same preferences!
You can help your email marketing flow become more automated by customising email templates.
3. List Segmentation
You may ensure that your clients are only exposed to content that is relevant to them by gaining insights into their demands. For a more customized experience, you may put people in groups based on their geography or shared interests. The use of audience segmentation can accomplish this.
4. Reliability
To reach people with content specifically customized to their interests at the appropriate moment, use data and the art of marketing to determine what they want and when they want it.
For instance, many businesses are unable to keep Apple users as clients as a result of the recent privacy limit on email imposed by the iOS 15 upgrade. But by creating a customised email, you may reach all of your consumers at the precise moment that they are most interested in your services.
Advice On Personalizing Emails
By performing the following, you may personalise your emails and establish stronger connections with your recipients:
Recognize Your Audience
Building a relationship with your consumers requires personalising your emails. You'll need to use tools like customer relationship management systems or services like a B2B newsletter marketing agency, which may be incredibly beneficial, to learn more about who they are and what makes them tick in order to do this. For businesses looking to improve their outreach, this is the ideal approach. You may find out what prospects your customers are looking for and how they see things differently, then utilise this information to create tailored email marketing that speaks to their requirements!
Content Improvement
Your company's whole customization process should be viewed as including your content strategy as a component. In today's marketing landscape, your chances of success with clients increase the more focused and individualised you are! This is where working with an email marketing consultant may be advantageous. You can hire an expert that focuses on the technology you are using to build your email marketing flow, such as a Klaviyo email marketing consultant for emails that you create using Klaviyo. It will be simpler to develop focused and appealing solutions that address those demands the more you are aware of the content gaps that inhibit your sales staff from closing agreements. In content optimization for tailored email marketing campaigns, graphics may also be quite important.
Personalization and segmentation features for emails
Although they may be the two most important, personalization and segmentation are not the only elements of personalised email marketing. The devil is also in the details, therefore you must add some of your own touches to each letter you send out.
CTAs in emails
Call-to-action buttons (CTAs) are essential for marketing and design, but not all of them function in the same way. According to recent statistics, when used properly, cutting-edge CTA technology may help you raise your conversion rates by 202%!
Personalized Subject Lines in Emails
According to a study, personalising the subject line of an email may boost the likelihood that it will be clicked on by 26%! You might do this by including a name or anything topical or relevant in that field when establishing them.
The Email "To" Field
For the receiver to feel respected, it's essential to include their name while composing emails. One location where this is easily possible? the salutation at the start of your letter and the "To" field!
Monitoring and maintenance
Analyze what performs best with analytics and A/B testing. Use statistics to determine which tailored aspects provide you outcomes that are successful since certain things will track with your audience more than others.
Conclusion:
One of the most essential tools in a marketer's toolbox is email customization. Open rates, click-through rates, and conversion rates may all rise as a result. Knowing your audience and what content will appeal to them is essential for maximising email customization. A special connection and automatic features may both significantly improve the success of an email marketing campaign. Are you prepared to start individualised emails? For more specialised email marketing services, get in touch with a B2B newsletter marketing company.