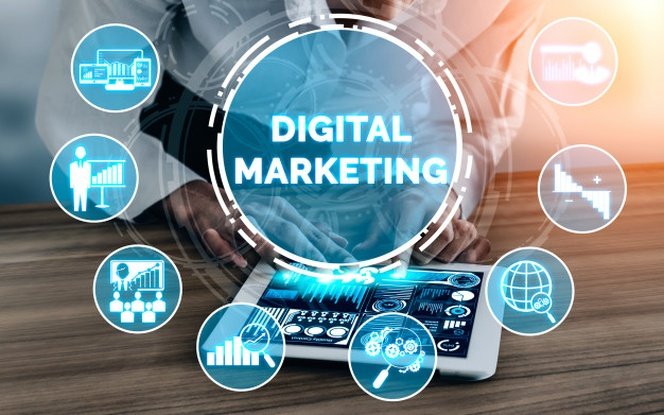 There are several misconceptions about the responsibilities of a marketing manager. These seven signs might indicate that you need a digital marketing company.
You risk going out of business if you don't have a social media presence, regardless of how big or little your company is. The average American consumer uses their phone for five hours a day, with the bulk of that time being spent on social media.
You're passing on a great chance to connect with the key audiences for today's businesses if you don't use social networking sites like Facebook, Instagram, or Twitter.
Despite our understanding of what a digital marketing company does, we frequently believe that all they have to do is tweet, post, and comment on social media. A digital marketing company's responsibility is to establish a social media marketing strategy and monitor a company's social media platforms.
Since the Internet never stops, it is the responsibility of a digital marketing company to make sure that a firm's online presence is active every day of the week.
You should hire a digital marketing company if you think that all that a digital marketing manager is responsible for is tweeting, publishing, and commenting.
It is a waste of time to spend too much time in front of a computer.
Not all social media sites are supposed to be equal, therefore if you don't know which one to create a profile on, trying to join every single one will only waste your time. A digital marketing company is skilled at using every platform. He or she keeps up with the most recent user information and reports.
You have to get the word out just as soon as you can
Have a great product, but are unable to spread the word about it? Advertising agencies no longer employ outdated methods. Social networking is the easiest and quickest way to share information about any item or service.
Your team collaboration has to be improved
Not every employee arrives at work at the same time, and employees are not always punctual for meetings. There are several social media platforms that help companies keep connected and concentrated while on the go.
There won't be any engagement for you
If you only tweet, post, or remark, you won't get any engagement. Social networking managers may boost audience engagement by using methods that go viral.
Your customer base isn't growing.
A digital marketing company knows which channels are excellent for enlarging its target market.
Your NETWORK is not growing
Not all social media platforms will be targeted by a digital marketing company. They can assist you to increase your audience and network since they know which content is popular.
Expert DESIGN is necessary
The process of finishing graphic and website design services takes time. All of your company's platforms may utilize a visual and web design strategy that a competent digital marketing company can establish and put into action.
Your BRANDING displays differently on each network
You have an issue with online branding if your Facebook profile and Instagram profile are different.
A marketing manager will prioritize meeting your demands!
You are not working on developing your business; you are focused on the now.