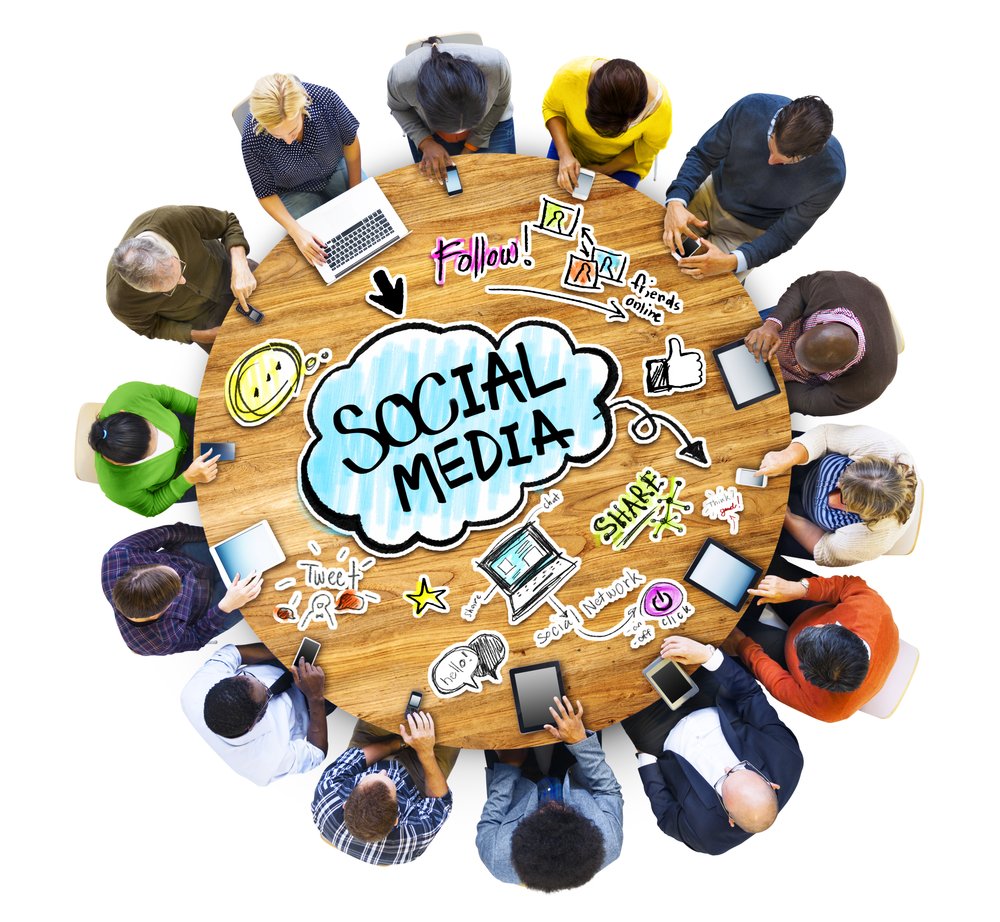 Social media usually looks like a simple numbers game that is challenging to manage in your favour. Your postings seem to disappear into a dark sea of content when your social media strategy fails to generate a high amount of interaction. This is frequently addressed with the advice to "post more," "do more," and "speak more," but is this really the best course of action?
Your social media channels may be a potent instrument for business interaction with clients, market expansion, brand building, and eventually income generation with the correct social media management. However, in order to encourage audience interaction, irregular publishing is insufficient.
How do you then navigate social media's murky waters?
Here's how to increase social media engagement for your company. Just grab a compass and some notes
Beginning From Scratch: Selecting the Best Platforms
The proverb "Craftsmen are only as good as their tools" is probably familiar to you. There are goals in every sector that can only be achieved with the right tools. These artistic tools aren't portable between platforms or industries.
In other words, your whole marketing plan won't be effective if you use the same tactics and postings for LinkedIn and TikTok. Therefore, instead of posting more, think about which social media sites and business social media advice are best for your brand.
Are you a B2B or B2C business?

What purposes does your social media strategy serve?

What characteristics do your clients have?

When people visit your social media sites, where are they in the sales process?

Which social media channel does your intended audience use?

What do your competitors highlight?
The underlying foundations of your social strategy will begin to take shape as a result of your responses.
For instance, a SaaS firm that sells to other businesses can benefit from using platforms like Linkedin, Twitter, and YouTube that are more information-focused. A B2C retail brand, on the other hand, will concentrate mostly on visual-emphasis platforms with a high level of virality, such as Instagram, Facebook, and TikTok.
You could be motivated to publish on all the platforms and from all possible perspectives. Warning: this can backfire.
It takes time to develop a sound social media strategy, one that involves planning posts, monitoring interaction levels and then using the information to inform strategic pivots. Furthermore, you are not addressing the issue's source if you use that time to produce other posts that receive few likes, shares, and comments. Instead, concentrate on developing effective Facebook video advertisements or ads designed for fewer platforms.
Gain More Visibility by Understanding and Monitoring Your Numbers
Interaction between a brand and its audience is simply engagement. These interactions may be measured as well.
What are your stats if you have already made some sort of social media presence? You should monitor every social media interaction measure, including:
Shares, Retweets, Comments, Likes, Subscriptions, Signups, Reactions, Followers and audience growth, Click-throughs, Mentions (either tagged or untagged), Using branded hashtags, and On-page purchases.
If you don't know where your baseline is, it's challenging to record and evaluate engagement progress. Your team will be able to discover the strengths and weaknesses in your overall plan by collecting, organizing, and evaluating this data, which will enable them to come up with ideas that can be put into practice.
Think about a scenario where a business receives millions of impressions but only a few tens of likes and comments. Analyzing the content is crucial in this situation since there is probably a reason why consumers aren't interacting with it. What about a brand, on the other hand, that has excellent target audience engagement metrics but not enough to satisfy its KPIs? The only thing left to do is to expand the amount of content while maintaining the same level of quality, which is the best-case scenario.
Always lead with quality; discard content if it doesn't add anything
Engagement on social media begins (and ends) with high-quality content. It is the pivotal point on which all else depends.
What then does your audience want? At this precise stage of their fall down the sales funnel, what do they need to know or hear?
The information you provide should be tailored to their requirements. Additionally, you may utilize a variety of content categories to target them, such as:
Guides, articles, and blogs- Long-form written content gives you the chance to educate the public while establishing your brand, showcasing your thought leadership, enhancing SEO, and increasing website traffic. Facebook, LinkedIn, and Twitter are the most effective social media channels for this material.

Images – Posting images enables your company to showcase its goods, employees, and other brand components, especially for B2C companies. You may generate this kind of material with the assistance of a branding company. This kind of material is ideal for posting Instagram and Facebook advertising since it is interesting, easy to consume, and relatively quick to produce.

Videos – One of the most important content channels is video, as shown by the 93% of customers who claimed that video influenced their shopping decisions favourably and was their preferred form of brand content on social media.
As a result, the video may be used for a variety of objectives, such as:
videos for goods

Behind-the-scenes Q&As

Story Live videos

User-created material
The three most popular video platforms at the moment are TikTok, Instagram, and YouTube. However, if you are familiar with Facebook video impressions and Facebook video ad data, Facebook may also be a platform for creating videos.
Engage Your Audience in Communication Since It Is A Two-Way Street
Your audience may suspect that you are only "playing the game" if all you do is upload one piece of content before waiting to publish the next. As an alternative, if you interact with the people that contact your company, you may develop a relationship and have a constant conversation.
You must be sociable, especially in the beginning, to improve your involvement. In order to reply to comments, share user content, and carry on the dialogue, they may provide methods with the aid of Kreationsite's internet marketing service.
Play for Pay and Use Paid Social
Analysts predict that social media advertising spending will reach a new high of $56.85 billion this year, a 400% rise from 2016.
2 The effectiveness of sponsored social is evidenced by the ongoing rise in marketing spending.
Your company will undoubtedly reach targeted, prepared-to-buy customers with sponsored social media. It provides you with the power to target a certain potential consumer with more specificity.
Almost a single platform provides a variety of paid advertising choices. Facebook, for instance, provides the following advertisements:
Newsfeed

Quick articles

Streaming videos

Marketplace

Stories

Carousel

Feed

Stories
Have fun and hold giveaways or contests
Running a giveaway is one of the easiest methods to boost social media engagement. If you use the following advice, it can help your brand become more well-known right away:
Establish a goal – In addition to increasing interaction, your gift should serve a specific purpose. For instance, it may be to raise brand recognition, grow the number of followers, or advertise a new product.
Offer a gift that people will want – The reward or complimentary item must be appealing or valuable enough to encourage participation. Ideally, it ought to be connected to your company.
Set the boundaries – What specifics surround the instance? You must be aware of the deadline, regulations, criteria for participation, and method of winner announcement.
Obey the regulations – Practically every platform has guidelines about promotional activities that are site-specific. For instance, you cannot host a Facebook contest from a personal timeline, but you may do it from a group, event, or page. Therefore, before posting, make sure to examine and validate that your actions are coordinated.
Create a Content Schedule: Consistency is Key
You must routinely publish on social media in order to encourage ongoing participation. However, you don't want to overload consumers' newsfeeds with stuff. Finding that happy medium is the aim.
In a similar manner, attempt to publish during busy times.
To that end, you may discover the most effective times of day and days of the week for your target audience by conducting tests.
PDM: Proven Results in Online Engagement Including Social Media
One of a brand's most effective marketing strategies is social media. And by putting the aforementioned tactics into practice, you may make sure that your social efforts are rewarded with cheers rather than blank stares.
Our goal at Kreationsites is to work with you to create a social media presence that is both convincing and honest. To gain a better knowledge of your social media statistics and presence, our methodology begins with a thorough social media audit. In order to further enhance your social engagement efforts, we additionally undertake creative content testing once the content strategy has been implemented.
So, are you prepared to create a social media strategy that increases customer interaction with your company?