Develop A Successful Social Media Marketing Strategy- Your ideal online presence is defined in your social media plan. It instructs you on the most effective ways to succeed. A good project plan can help you identify when something isn't functioning and where there is potential for improvement. This article will cover some of the fundamentals of developing an effective marketing strategy, including setting goals and objectives, establishing measurable metrics, creating content calendars with specified target audiences, and defining goals and objectives. All of these steps contribute both quantitatively and qualitatively to better results.
Define your target market
Let's accept it, making assumptions while marketing is a terrible idea. You no longer need to with the availability of analytics and demographics solutions. A lot of the information you need to know about your audience is already out there. Executives may get relevant data with only one click on Google or Facebook.
Nowadays, businesses sell themselves very differently than they did even a few years ago. Marketers should focus on networks and content due to the increase in social media users. You cannot make marketable earnings if you don't know who your target market is. Consider the Tik Tok advertisements; you cannot display them to older audiences.
It may only increase curiosity about individuals who are younger. Therefore, any marketing plan must specify who should view its advertisements rather than just everyone.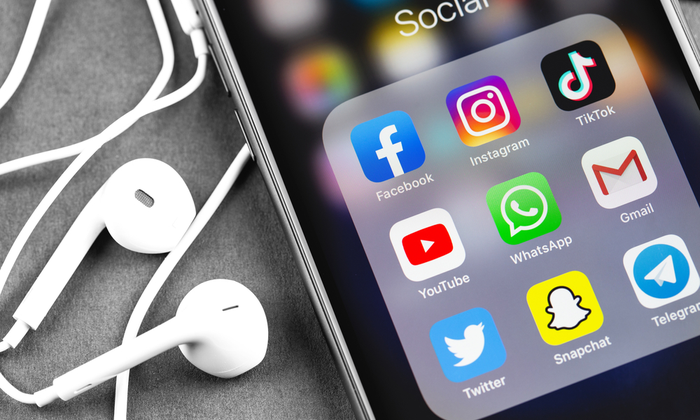 Here are the main conclusions we drew from the marketing demographics this year:
The customer populations of Facebook and Youtube are quite profitable.

The users of Instagram and Tiktok are members of Generation Z. This necessitates pertinent, compelling material.

Compared to males, women play a more important role on Pinterest. This makes social shopping possible.

Detailed industry-related material may be found on LinkedIn thanks to its user interface. This kind of stuff is not appropriate for Facebook anymore.
Find out who is most likely to utilize your product by doing some research. Focus on that particular audience and market your adverts properly.
Decide which social media platforms are best for your company.
When you test your plan, pay attention to a few specific social media platforms. Better outcomes are assured as a result of this. It's important to take the buyer's specifics into account when using social media for marketing. Yes, you do want them on all main channels, however other professions often have their own well-liked networks.
For instance, B2B businesses frequently use the network LinkedIn. It's also because it is the industry standard and is employed by many decision-makers.
An approach that works for one channel may not always work for another when choosing a platform. The best way to market your business online is specific to you.
Consider Twitter, whose user interface is distinct from Reddit's. As a result, both would have marketing plans that were appropriate.
Develop a content plan that supports your marketing goals
Social media is a complex creature with unique social norms and customs. The difficulty of keeping content consistent across platforms is one that companies encounter. However, the engagement aspect is still up for debate. Due to these factors, a few essential strategies assist you in maintaining your brand's integrity on social media.
Utilizing the content discovery tool Meme generator is one approach to keeping up with your social network. With a changing colour scheme, it enables you to cycle among memes, product pictures, and user-generated content.
Create a community for your brand online
Social media marketing goes beyond simply posting content about brands. There must be an infrastructure that ties individuals together in a collective sense for every plan.
The effectiveness of a plan is determined by actively tracking audience interaction with the content and brand recognition. It is beneficial to consider insights while creating future campaigns.
Here are some essential suggestions for creating an online community focused on your brand:
Audience research
Recognize your target audience and be aware of their needs and requirements. This would assist you in creating content that engages the audience on all levels.
Sentiment evaluation
Analyze customer discussion about your brand and relevant subjects. You may then determine what deserves priority for your attention.
Competitive evaluation
Gather information about the interactions your rivals have with their clients. Find new approaches or improve existing ones to boost user engagement at a higher level.
In general, use reporting techniques to gather information on connecting with the appropriate individuals at the right time.
Keep up to date on industry trends
Knowing what's currently popular is essential when your social media approach changes. This guarantees that your plan remains excellent and efficient for all audiences. Instead of concentrating on analytics, it also aids in the creation of appealing content. Content that is only focused on analytics may not be accurate because it doesn't take organic growth into consideration.
Examine analytics regularly
No matter who or what your company serves, data-driven marketing techniques are essential for success. To do this, consider analytics like impressions, reach, and engagement rather than vanity metrics. It keeps businesses from diverting from using social media to grow their consumer bases.
We have categorized metrics into the following categories:
Reach

refers to the number of real individuals who view your adverts. It shows how successfully or unsuccessfully your content is getting to audience feeds.

The number of

clicks

on your content by the audience is measured by this term. Understanding the audiences' desire to make purchases is easier by tracking clicks on each campaign.

Engagement

refers to how your audience views you and engages with your posts.

Which of your

hashtags

has the most sway in the world? What effects did these particular tags have on our audience size and degree of engagement? Having this knowledge can assist us in keeping it in mind as we plan out future content.

Paid and natural likes

– Organic interactions other than the usual "likes" are linked to the content. In contrast to original content, corporations turn to advertisements since consumers today can't get enough of them. Knowing the difference facilitates budgeting and ensures that nothing is overlooked.

Sentiment:

Monitoring sentiment is essential to understanding how consumers relate to your brand, content, and hashtags. There isn't a better method than carefully studying social media conversations.
Takeaway
Social networking is advantageous to your business since it is a thriving marketing channel. Obtain expert assistance with execution to establish a presence in the social media world. Here is where Kreationsites can help your company. For starters, our staff can assist you in developing the ideal social media marketing plan that brings in a sizable profit.