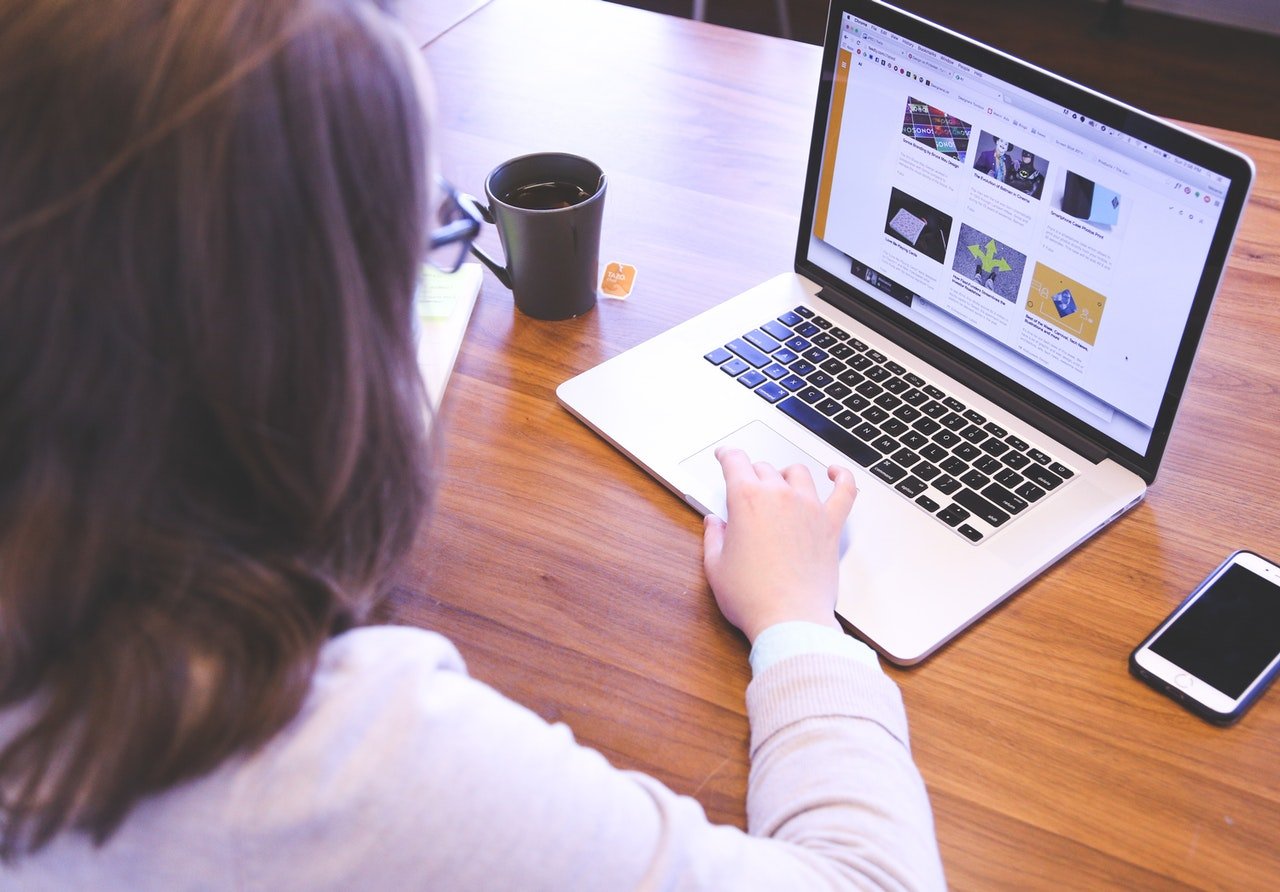 Do you need a professional Shopify developer to execute the layout and features that are ideal for you? Here's a guide to hiring qualified Shopify developers.
You want to begin your business on Shopify when you're ready to enter the e-commerce industry. Hiring a Shopify developer will save you time and money if you can locate the right one for your project, regardless of whether you're a non-technical business owner that wants someone to construct their storefront or you have an established team of developers.
When it comes to onboarding and understanding the complexities of Shopify, a specialist has insights and advancements that a generalist may not have, saving you precious man hours.
As a result, there are fewer issues and mistakes when Shopify is launched since he or she is already familiar with how it operates, including payment gateways, inventory management systems, navigation, and checkout logic.
A benefit of employing a Shopify-specific developer is that they have the expertise and a superior grasp of e-commerce software systems and how consumers interact with shops, even if full-stack developers can learn about payment gateways and stores. Hiring a Shopify developer from the beginning can simplify and reduce the cost of your development process if you have technical knowledge.
Now that you're considering hiring a Shopify developer, the following sections will explain how to locate and recruit the top Shopify developers for your project:
Tools and Languages for Shopify

The Best Shopify Developers to Hire

Searching for Shopify Developers for Your Project or Staff

Pay for Shopify developers is competitive

How to Hire Shopify Developers: Next Steps
Shopify Developers Languages and Tools
HTML5, CSS3, JQuery, JavaScript and React, Liquid, Shopify Ajax API
The liquid is exclusive to Shopify, whereas HTML5, CSS3, JavaScript, and React are standards for developing apps. Tobias Lütke, co-founder and CEO of Shopify, created Liquid, a template language written in Ruby that is accessible as an open-source project on GitHub. All Shopify themes are built on Liquid, which loads dynamic information onto Shopify's online shop pages.
You should absolutely look for these languages on a candidate's CV or resume if you're a non-technical person looking to employ a Shopify developer for a one-time assignment.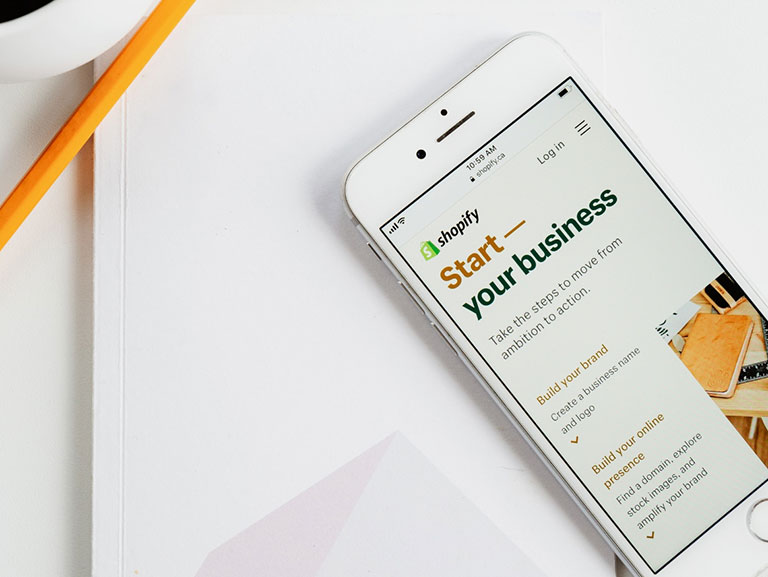 To determine whether your potential employee has prior expertise creating the same elements you want to see on your storefront, however, request to examine a portfolio of past work if at all feasible. (To get an idea of what to look for, check out this example of a fantastic web developer portfolio.)
In addition to the candidate's GitHub, hiring managers for teams wanting to add Shopify expertise may find it helpful to check the candidate's portfolio to determine whether they possess the desired abilities. Depending on the features your team wants to build, a member of your present engineering team who wants to participate in the interview process may ask your applicant more difficult technical questions.
Of course, interview questions will need to focus on these talents, particularly a strong understanding of API connectivity, if you're creating a third-party app to sell on the Shopify app store. Your potential developer's front-end expertise will be essential if you are more concerned with theme building. A talent for UX and UI in particular will set them out from the competition.
The Best Shopify Developers to Hire
Specifying Your Shopify Developer's Needs
You are aware that you must hire a Shopify developer, but how can you find capable candidates? Make sure to specify the level of technical knowledge you require during the job description writing, interviewing, and hiring processes. You should also determine whether the candidate possesses the soft skills you're looking for, and provide specific examples of the tasks your ideal candidate must have experience performing.
Talk about the developer's portfolio during the application and interview process to make sure they possess the required technical abilities.
When compared to other types of development, the breadth and depth of a Shopify developer's portfolio are particularly significant, especially for complex designs and features, whether you're recruiting for a one-time project or expanding an existing staff.
If you have a certain vision in mind, you want your new recruit to be able to carry it out. If they have done something similar in the past, chances are that you will both be pleased with the outcomes in the future. Your chances of finding a developer who can meet your demands will increase the more you are aware of what you need them to perform for you and the better you are able to communicate it throughout the interview process.
Technical expertise
Being clear about the level of technical expertise your Shopify developer has to have is a vital step in the recruiting process. You are more likely to discover someone with the necessary technical skills the more specific your requests are. You should consider the amount of knowledge you require while creating your job description.
For instance, downplaying the scale of the project won't help you discover someone with the level of technical expertise you want if you want a shop with all the bells and whistles. There is a higher likelihood of mistakes and additional time needed to complete the project if a junior-level developer is hired to build out complex features.
One area where your current team may be able to assist you is in determining the project's scope and the level of skill necessary (if you have one). To be able to implement the features you want, they might advise you on whether you need a senior developer or a junior developer.
If you're an entrepreneur who isn't particularly technical, it's probably better to choose the option of having more seasoned technical knowledge than less. Even while a senior developer may charge more per hour, their experience may result in shorter workdays than a young developer who must spend more time learning the features you need, which might result in more billable hours for you.
Good Skills
Soft skills are essential when recruiting for any project, but they can be extremely vital for Shopify projects given the volume of moving components required to build, launch, and maintain a storefront. You could be in frequent pre-launch communication with your Shopify developer if you have a Shopify storefront.
You should seek a candidate that can clearly express what they require from you, replies to emails in a timely manner, and can take constructive criticism. In order to succeed in e-commerce, you should avoid hiring anyone who looks to falter when confronted with time-sensitive duties. In these cases, a rapid reaction time may be essential.
An excessively delicate team member or contractor might generate conflict and delays as well as create a product that doesn't match your goals or expectations. As such, your application should be open to constructive criticism.
Check online communities, developer forums, and other sources whenever you can to see if you can locate reviews for the developer from other Shopify business owners. It's advantageous to find out if the Shopify developer you're considering hiring has strong communication skills because Shopify businesses contain a lot of moving components and demand a lot of client communication.
When time is the key, communication is essential, whether it be for a one-time assignment or a more permanent position on your team. A staff member with poor communication skills might cost you by being inaccessible at key moments in e-commerce when time is money.
Experience
Hiring a Shopify developer with greater launch expertise might make or break your launch experience whether this is your first Shopify shop or even if you already have a team in place. Hiring an e-commerce expert would help you with e-commerce UX/UI elements that a full-stack developer might not be as comfortable with. A skilled developer can create simple-to-maintain code for you if you're a non-technical business owner searching for a one-time project builder.
In fact, if you're a beginner store owner, hiring a Shopify developer with a considerable deal of knowledge may help you avoid problems and provide advice on how to enhance your business. If you already have a team, adding Shopify knowledge might improve the abilities of team members who might not be as knowledgeable about payment gateways and authorizations as you are.
Searching for Shopify Developers for Your Project or Staff
How can you identify developers that fit your criteria after you know what you're looking for in a Shopify developer candidate? Shopify hosts a lot of events for partners and developers, both in-person and online, in addition to online job boards and forums, which are good places for
Locating Shopify developers through networking
We've highlighted a few, but not all, of the online groups and events where you could run across and hire Shopify developers.
Web-based Communities
Forums at Shopify
Shopify forums give developers and shop owners a platform to talk about a range of subjects, including store evaluations, technical questions, and e-commerce-related concerns.
Shopify Channel on eCommTalk
Entrepreneurs and developers may connect in the Slack channel eCommTalk to discuss issues pertaining to e-commerce.
r/Shopify
Store owners, developers, and Redditors may post questions and comments on a range of Shopify-related issues in the r/Shopify subreddit.
A community for Shopify on LinkedIn
The Shopify Community on LinkedIn provides a discussion platform for Shopify, covering what Shopify sites look amazing, what makes them excellent, tips for Shopify customers, Shopify experiences, and the pros and disadvantages of Shopify.
Face-to-Face events
Shopify meetings
Shopify Meetups are virtual or live gatherings for talking about things linked to Shopify. They may be held in locations ranging from the US to Indonesia on Zoom or in coffee shops, and participants can talk about everything from email marketing to design.
Shopify Together
Shopify partners, developers, and merchants get together at the annual Shopify Unite conference in Toronto to talk about the future of business.
Pursuing Shopify
For Shopify Partners and Developers, Shopify Pursuit is a multi-day, international conference trip. "A location to step back, engage with other partners and developers, and share your expertise and experiences about developing your business with Shopify," said Shopify of this area.
How to Hire Shopify Developers: Next Steps
Now that you are aware of the qualities to seek in a Shopify developer and the going rate, you need to have a general understanding of:
What features and functionalities do you require, along with how you want your store to appear?

Any problems you want to be resolved?

Examples of several online stores whose components you would like to include on your website.
Knowing what you want will make it easier for you to create a job description that is better and more thorough and represents the amount of complexity and adaptations you believe your shop would require. Regarding the level of technical expertise, you demand, to be comprehensive and honest. You may use this to identify a candidate who meets your requirements.
When you are certain of the functionality you need, search for suitable Shopify developers in forums and groups, read developer evaluations, and peruse portfolios. If a portfolio catches your eye and it seems potential, try to contact the developer.
While carefully evaluating individuals may take more time than just posting a job opening and waiting to see if anybody responds, you may more precisely define the style you want for your shop while eliminating applicants with unfavourable reviews.
When you attend a Shopify event, keep an eye out for developers who appear to have the soft skills you need and who you would like to work with. Even while you may always do a formal interview later, conversing informally with prospective developers in a casual situation might help you evaluate their soft skills.
Technical expertise is critical for development, but interpersonal skills are just as crucial for reducing stress and increasing productivity, whether they are used on a temporary project or on a more long-term basis.
Finally, before you dive headfirst into the interviewing process, double-check your budget to make sure you have enough money to employ a Shopify developer with the level of technical expertise you require. You should be able to estimate a budget (with or without assistance from an existing development team) if you have a clear understanding of the project's scope. This will help you prevent unpleasant surprises later on.
Kreationsites is pleased to assist you with any inquiries you may have regarding recruiting Shopify developers, whether for a one-time job or for a more permanent position on your engineering team. Do you need a skilled remote Shopify developer right away? Contact us!