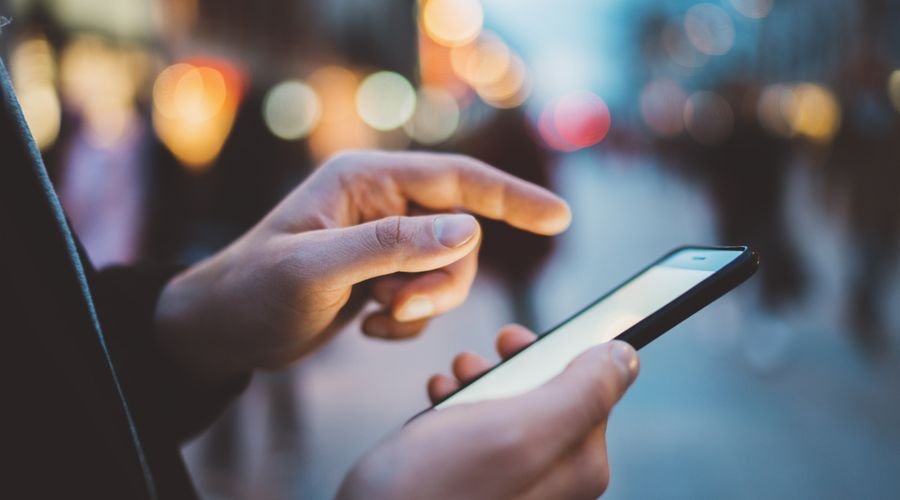 Do you want to improve your website's SEO? Search engine optimization takes time and is best accomplished in phases. I recommend you to put on your "always-be-improving" hat to receive the greatest results.
Without further ado, here are four suggestions for everyday businesses in terms of SEO optimization and friendliness. Without a doubt, this list is not exhaustive; yet, it is a solid starting point for most businesses.
Tip #1: Quality content is good for SEO
Google is increasingly recognizing the distinction between junk content and quality, written-for-humans-not-search-engines content. My first search optimization recommendation is to provide valuable content that your users will appreciate. Good content is shared more frequently, resulting in fewer bounce rates and more time spent on your website. Here are some guidelines for creating quality content.
Passion
Here's an important point. It's quite difficult to create content about something you're not passionate about. When creating content for your company or group, consider what you provide to the world and what makes you unique—what you are passionate about.
I used to think I disliked writing. It turned out that I disliked producing generic content that didn't thrill me. Give me an interesting topic, and the content will just flow.
Relevance
So, what distinguishes your product or service? Our company specializes in WordPress web design as well as specific verticals such as construction, real estate, consulting, and manufacturing. The fact that content is valuable contributes to its status as "excellent content." Well, if you don't know who your market is and you're writing to everyone, it's quite probable that few people will find your work valuable or useful.
Digestion
Longer content (1000 words or more) is generally more SEO friendly. Longer content includes more for your visitors to interact with and, as a result, more keywords for Google to index. A shorter page or post, say 300-400 words, just cannot dig into the weeds as well as a longer essay. Here's a good article about content length.
More than just word count, though, it is essential that your content is quickly digested.
Is it exhausting to read your content? Break up the content, add pictures, and use text formatting to highlight key ideas to make it more consumable. Make your paragraphs shorter.
Tip #2: Optimize Your Website for Mobile
When businesses consider a mobile-friendly website, they frequently consider the user experience. But did you know that having a mobile-friendly website is also essential if you want to rank high in search engines? Google has made this aspect a much bigger component in its overall ranking algorithm in recent years.
So, why is Google concerned? Simply expressed, Google recognizes that the experience of a non-responsive website on a phone is unpleasant. Yes, I did say stinky.
Isn't this your personal experience? How do you feel when you have to pinch and zoom in to use a website's contact form? Or to learn about a company's services?
Google recognizes that users want accessibility. They must be able to use the web on their phone or tablet, and Google will reward businesses that make the shift.
Do you lack a mobile-friendly website? For more information, check out this article I authored. Do you want to know how much it would cost to make your website responsive? Please contact us to see if we can assist you.
Tip #3: Use internal links whenever possible
Linking to all of your other users, internal content is one of the simplest ways to make your website SEO friendly. Did you notice how I repeated that on tip #2?
Linking to internal content helps Google comprehend the structure of your site as well as the worth of each individual page.
Internal linking, among other things, allows your users to find more useful topics on your website. For example, I recently published a blog titled "How to Develop a Successful User Experience Design Strategy." When I link to this page, like I just did, I tell Google that this page is relevant and may be useful to my viewers.
Internal linking is a broad topic, but what matters most is that you do it on a regular basis so that your website is SEO friendly. If you're writing about your products or services, including links to related blog posts or other services.
If you're writing blog content, sprinkle in related blog entries and include links back to your service pages to increase the authority of those pages. When generating blog content, for example, we frequently link back to our web design and web development pages.
Tip #4: Improve Your Meta Titles and Descriptions
Earlier, meta titles and descriptions are important for actual search engine ranking positions. Metadata for a page or post has low ranking significance these days; but, it has significant click-through value.  What exactly do I mean by "click-through"? Look at the screenshot below from a Google search for "DIY Craft Ideas."
As you can see, the title and description are important.
Which of them would you choose? For me, the post with 900+ DIY Crafts and projects is the best. I'm looking for any fast suggestions that I can attempt myself using the search "DIY Craft Ideas".  The last link doesn't spark my interest since there's too much confusion if it will help me or not.
Here are some suggestions for developing meta titles and descriptions:
Use action words like "learn more about" or "in this article, you'll discover" to spark your prospects' interest.

If your description is greater than 320 characters, Google will shorten it.

Make sure the title and description match the actual content so the reader does not feel mislead.

Use numbers in your titles when appropriate – "i.e. 5 methods to… " – titles with numbers have greater clickthrough rates at times.
Conclusion
This is all that it requires. Four simple ideas to assist you to make your website more SEO friendly: 
1) Produce high-quality content 
2) Invest in a mobile-friendly website 
3) Make frequent use of internal linking; and 
4) build relevant and interesting titles and descriptions. 
This is certainly just the tip of the iceberg when it comes to such a big subject, but implementing these suggestions should get you started on the right path.
Above all, remember to keep search engine optimization in mind. A consistent investment can help your organization achieve the upward mobility you want.
Improve your website Seo with Kreationsites. Hire SEO expert and get a free consultation with our marketing professionals.